Build Your Custom Home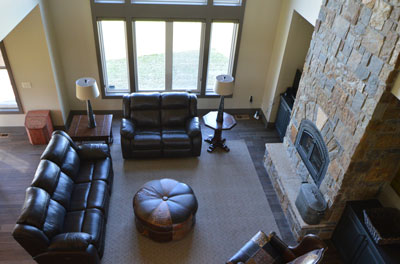 We understand that it's important to have honest and open communication while your home is being built. You can count on the Trailhead Builders team to be up-front with you at all times. Discovering what is practical for the design of your home is an important step, so nothing unexpected spoils your complete satisfaction of owning a fine, custom home. By working closely with Owner & Project Manager Mark Allen, your new home will certainly become the home of your dreams!
The Process
Establish Your Budget
Mark can assist you in coming to a realistic budget in line with current mortgage rates.
Pick Your Neighborhood
Choose a neighborhood that best suits your family's lifestyle and budget.
Discover a Floorplan
Discover the base floorplan from which your dream home can evolve.
You will meet with Project Manager Mark Allen to discuss your amenity selections and finishing options including interior and exterior paint colors, gorgeous kitchen cabinetry, custom flooring options, distinctive lighting and fixtures, and select appliances. Over the course of your consultations, you will also be making customizations to your home plan and your dream home will become a reality.
We can assist you in securing your permanent financing with one of the banking professionals that we work with on a regular basis. When you build your custom home with Trailhead, we can start with little to none down depending on the situation. Also, ask us about our trade in option if you currently have a home you need to sell before building your new home.
After the final selections have been made and a signed contract is in place, your new home construction is ready to begin! The building process can take as little as 4 months depending on the size of your home. You are welcome to visit your new home building site at any stage to address any concerns that may arise.
Upon completion of construction, your new home is ready for a final walk-through inspection. Mark Allen will schedule a time convenient for you to make sure everything meets your expectations. We invite you to open and close doors and cabinets, turn on light switches and faucets, and make sure everything meets your standards. Trailhead Builders, your Billings home builder, wants you to be 100% satisfied with the finished product. You'll find security in knowing that a great deal of attention was given to even the smallest detail.
Now, you're ready to close on your new home! At closing, you will receive a copy of Trailhead's Builder Warranty Program and a list of participating vendors to call directly with any questions regarding products in your home. Of course, we'll hand you the keys, too!
Dedication
As a Billings/Red Lodge area custom home builder, Trailhead Builders is dedicated to providing you with a quality home that is energy efficient, aesthetically pleasing, and distinct to your personality and lifestyle. We take pride in the diversity of our homes and catering to each client's unique style anywhere from traditional craftsman style to ultra-modern and everything in between. From concept to completion Trailhead gives attention to the smallest details and is committed to creating satisfied customers. This is why so much of our business comes from referrals and repeat customers. Upon request, we will gladly furnish a list of satisfied customers as references that we're confident will help you make your decision to build with Trailhead.